My Wellbeing
Wellbeing
ACL is committed to strive to ensure all our learners are happy and healthy. We have a proactive approach to wellbeing through promoting it in across our centres in the following ways:
· Our Environments – Ensuring our working and learning environments are positive places to be
· Mental Wellbeing – Developing a culture where our staff and learners to feel able to talk about Mental Health, develop and maintain good mental health and are able to manage problems should they arise.
· Behaviour – We encourage and promote healthy lifestyles, embedding this in our programmes to foster a culture that enables support and encouragement of healthy behaviour.
Learner Wellbeing Afternoon Tea
We would like to invite you to take part in our virtual Afternoon Tea!
This online session will be held on Teams on Fridays, every fortnight, at 2:00-3:00 and is available to all ACL learners.
Our afternoon tea is a place to socialise, meet other learners, ask some questions, and find some information about wellbeing and our provision. We would encourage you to join us with your cup of tea and tell us how you feel, what your plans are or just to have a chat with us!
Dates:
12th February 2:00-3:00
26th February 2:00-3:00
12th March 2:00-3:00
26th March 2:00-3:00
9th April 2:00-3:00
23rd April 2:00-3:00
7th May 2:00-3:00
This is the link for all the meetings


Learner Welfare Form
Adult Community Learning wants to support all our learners and keep them safe. To help us do this you may want to complete a welfare form and risk assessment. Some reasons to complete this could be if you:
· Have ill health or a disability
· Have a learning disability
· Have a Mental Health condition or difficulties such as anxiety or depression
· Have an addiction to substances or alcohol
The additional information may help us to support you, if you would like to complete this please click on the link below. The information will be kept securely and only shared with relevant staff if needed.
ACL Website
Includes helpful links and information on subjects such as Looking after Yourself and others, Local Volunteering and Community Support. Access more information here.
Healthwatch Essex
Healthwatch Essex have a launched a live chat facility on their website to help the public access their Information Service as easily as possible.

The facility, which will be available from 10am to 2pm on Monday, Wednesday and Friday, will allow members of the public and professionals to chat online with one of the knowledgeable, friendly Information Team.
The Information Service exists to help people access, understand, and navigate health, social care and wellbeing services in Essex.
Anyone can contact them confidentially for help on health and social care services, how to access support, what to do about a concern or complaint or how to share feedback about services.
Link to live chat or you can call Healthwatch on 0300 500 1895. Monday - Friday 9am-5pm for the cost of a local call.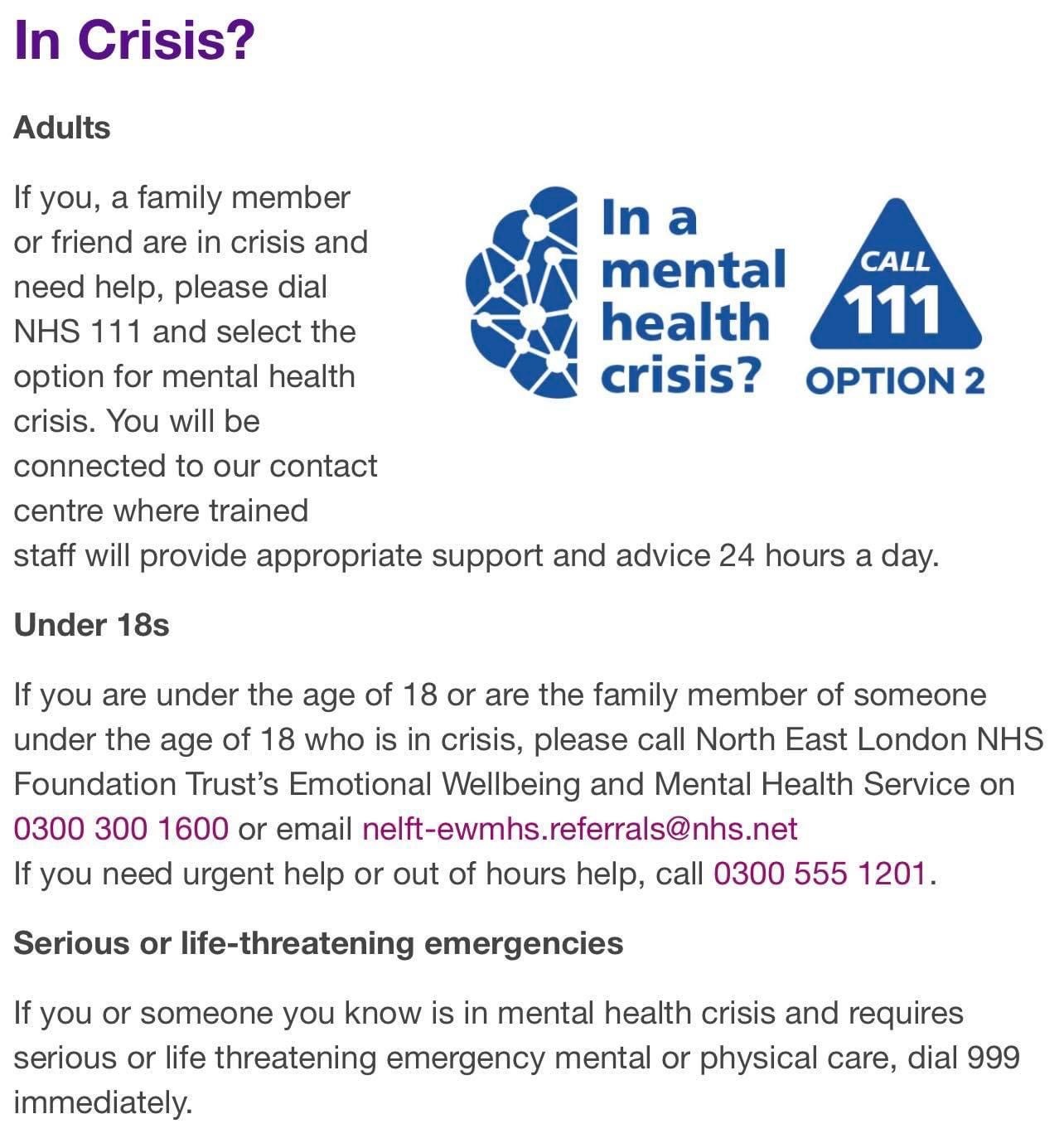 Last modified: Thursday, 18 February 2021, 1:25 PM